Hardware – is it important?
When we talk about hardware are referring to the hinges, drawer runners and handles, all the internals of your kitchen and cabinetry.
Where to start?
There are many brands used within Australia, the most popular being Hettich and Blum.  These, and other brands have vast options for your drawers and hinges.  There are many optional extras including concealed runner systems, decorative side panels, inner drawers just to name a few.  But for your everyday kitchen there are some standard options to consider.
The above mentioned brands are popular because of their engineering standards and exceptional warranty offers.  There are many other, less expensive imported options but they are not of similar quality and don't offer long warranties.
Ask your cabinetmaker what brand they prefer and do your research.
Hardware is an investment and is just as important as the colours and finishes you choose for your project.  Although not as exciting, hardware is the foundation of your cabinetry and if you are investing in the most important area of your house ie your kitchen it is becoming more important to pay attention to how your kitchen is built.
Quality hardware will increase the longevity of your cabinetry and add value when it comes time to sell your home.  When you invest in quality hardware your drawers and doors will feel the same in 20 years as they did the day you started using them.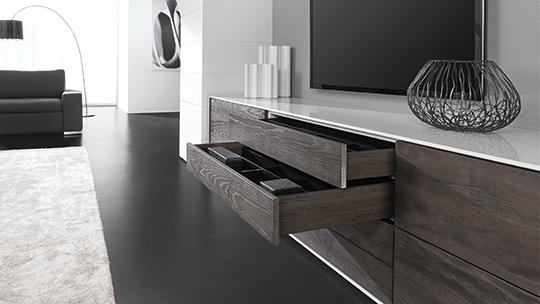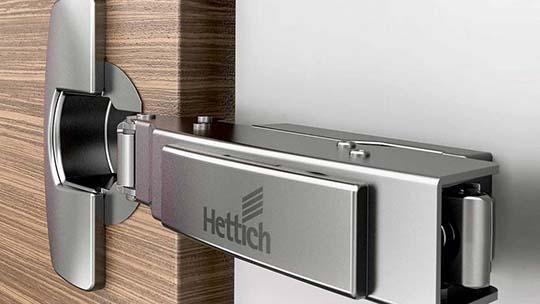 Here is what you need to know:
Drawers runners are the mechanism that allows your drawers to slide in and out.  There are various types to choose from and the differences will vary slightly but are essentially as follows:
Standard Drawer Runner
This is your everyday drawer with no soft close mechanism, essentially no control over the closing – it can be slammed shut.
Over time this can affect the wear and tear of your kitchen as it can send your drawers and doors out of alignment and essentially wear the inside carcass of your kitchen when they hard closed against the board.  Max width around 600mm or less.
Standard Drawer Runner with Soft Close Attachment
This is a small attachment that can be clipped onto the inside of the drawer runner and control the draw when closed and create a soft close drawer.
Both of these options are OK for a budget option, low use areas or stationary and cutlery drawers as they cannot hold much weight.  You will also be restricted on the width of the drawer you can use.   If you want lots of drawers in your kitchen this clip on system may have an impact on how the drawers line up.  Max Width around 600mm.
Soft Close Drawer System 
This would be the most commonly used system in kitchens today.  This drawer system holds approx. 30kgs in weight, depending on the brand, and is a versatile system that has many options.  Their smooth glide is notably different to the attachment option. They are hardwearing and have concealed runner options and decorative and varied side panels.  A perfect option for your kitchen if you want to store your dinnerware and maximise the use of your drawers.  The systems are very stable and allow for perfect adjustment.  Most brands offer a push to open options.  Motorised options are also becoming popular.  Max width approx. 900mm wide. Full extension option may also be available.
Premium Soft Close Drawer System
These drawers are similar to the standard soft close system above but an upgraded mechanism that allows for more weight capacity, increasing to around 60kg.  They also come in full extension options allowing you to use the full depth of the drawer.  All the additional features are also available with these upgraded drawers and more.
Hinges for your doors
There are many hinge options for your cabinet doors but essentially they are – standard close and soft close.  There used to be a soft close clip that attached to the standard close hinge but these are quickly being phased out due to the pricing being similar.
Depending on your budget and use of the cabinetry either choice can be used and will stand the test of time.