What is 2 pack and why should I consider it in my kitchen?
Essentially 2 Pack, or alternatively 2 Pac, is a is a paint system involving a mixture of two parts – acrylic paint melamine (Colour), and a hardener (Resin). When combined, these two resins result in a chemical reaction producing a hardened solution.  Similar to the paint we have on our cars.
2 Pack was introduced in kitchens to gain a high gloss finish and due to its hard waring, easy to clean finish.
These days it is more common to see a satin (matte) finish on shaker, or routed door styles.  Using 2 Pack is unavoidable when having routed doors as the door comes in raw form and needs to be painted over – see an unpainted door below: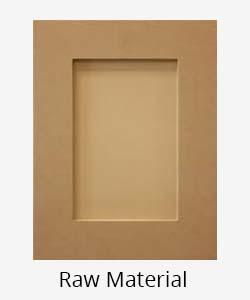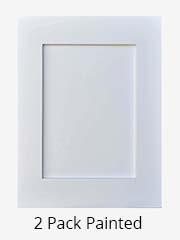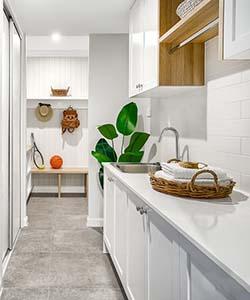 Advantages of using 2 Pack
High end option with a choice of a gloss, satin finish or metallic finish
Unlimited choice of colours – you can choose any colour from the Dulux, Taubmans etc colour range or you can even colour match your favourite item!
No peeling – no glued edges
Clean finish with edges or seems
Disadvantages
Although 2 Pack is a highly durable finish – certain use can chip or scratch – just like your car – it is not indestructible
Cost – it is not a budget range product and may push your budget if its tight
Format Kitchens on the Sunshine Coast can assist you with any queries you may have regarding your kitchen, bathroom or wardrobe project.